Obama has broken promises to middle-class... →
According to a Gallup Poll, more Americans believe... →
Obama's Broken Promises to the American People →
The RNC compiled this list of Obama's top 10 broken promises.
ObamaCare a Tax, Obama Breaks Tax Pledge →
Watch this video from the RNC showing the many times that President Obama claimed that he would not raise taxes on families making less than $250,000. After yesterday's Supreme Court ruling, ObamaCare was upheld as a tax.
6 tags
It's time to come together for full repeal!...
5 tags
RNC Research: WHAT THEY'RE SAYING: OBAMA'S BIN... →
rncresearch: Obama's Decision To Use The Bin Laden Raid In A Campaign Ad Has Ignited Criticism That He Is "Inappropriately Politicizing A Grave Matter Of National Security." "The Obama campaign's bin Laden ad, which has stirred a fierce debate, looks to some like a hit below the belt, using a questionable…
1 tag
5 tags
Our Jobs Governor Among The Nations Most Popular... →
Excerpt from the Washington Post: 8. New Mexico Gov. Susana Martinez (R): Martinez says she won't be the GOP's vice presidential nominee due to family concerns (and we tend to believe her), but her numbers suggest Republicans might want her to reconsider. Both automated pollster Rasmussen and Public Opinion Strategies have shown her with at least a 60 percent approval rating in recent months — in...
Reagan summed it up for one Texas lawmaker
rnclatinos: Disillusioned by the Democrats, a Texas Latino Lawmaker Joins GOP …José Manuel Lozano, who represents District 43, started the month of March as a Democrat. Now the Mexican-American business owner is a Republican. "I didn't leave the party…the party left me," Lozano said, echoing Ronald Reagan's famous line, in a recent interview with Fox News Latino…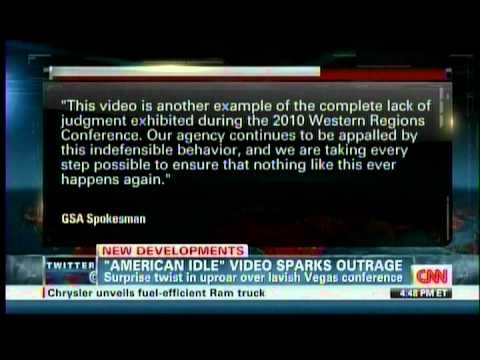 Transcript: Health care Supreme Court arguments
politico: Here is the transcript from the first day in oral arguments on the Affordable Care Act, as released this afternoon by the Supreme Court. 
4 tags
NBC's Pete Williams reporting at the Supreme... →
Fascinating day at the US Supreme Court. If you really want to dig into the weeds you can listen to the audio from today's oral arguments here. It's worth your time, we promise.
5 tags
3 tags
7 tags
Chart of the Day: From IBD: Scarce Oil? U.S. Has...
By denying Keystone and imposing an oppressive regulatory scheme, the President refuses to put domestic production first. Americans are losing money and jobs while gas prices rise. We need a new President because our country needs a new direction. From IBD:
2 tags
Chart Of The Day: Gallup: U.S. Unemployment Up in...
Chart of the Day: From Gallup U.S. Unemployment Up in February Underemployment is 19.1%, up from 18.7% in January PRINCETON, NJ — U.S. unemployment, as measured by Gallup without seasonal adjustment, increased to 9.1% in February from 8.6% in January and 8.5% in December.
3 tags
What We're Reading: Forbes: Obama's Energy Policy:... →
What sounds like the title of an Alfred Hitchcock movie is actually the Obama Administration's strategy to kill America's oil and natural gas production. And it should scare the living daylights out of us all.
US News: A Timeline of Obama's Failed Energy...
Read More on US News: http://bit.ly/xpnLsg
4 tags
4 tags
What We're Reading: Politico Opinion: Obama... →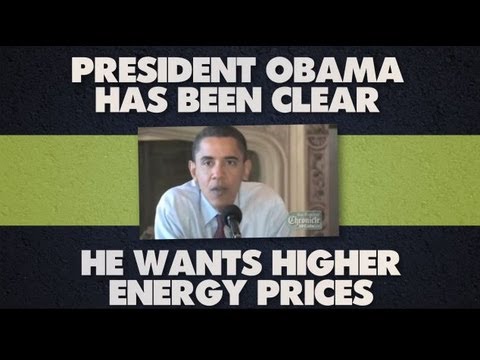 What We're Reading: US News: Blame Barack Obama... →
Excerpts: With the economy in the doldrums the price of gasoline should be stable. Demand is down—and that should be reflected in the price at the pump. Instead it's creeping up, rising faster than most Americans can keep pace with, taxing family budgets that are already stretched paper thin. … America needs a serious energy policy. Without one, expect the price of gas to ...
6 tags
What We're Reading: The Economist: The Floridian... →
Excerpt: In Santa Fe Susana Martinez, another first-term Republican governor, uses almost exactly the same words about school reform in New Mexico and similarly credits Jeb Bush. Her experience, admittedly, also shows how hard such ideas may be to implement. This month a last-minute filibuster shelved several of Ms Martinez's education reforms, including a new teacher-evaluation system....
4 tags
5 tags
What We're Reading: WSJ: No Budget, No Problem →
5 tags
6 tags
"I myself wouldn't be surprised if she ran for president someday. And she would..."
– JAY NORDLINGER, National Review (Getting to Know Susana)
What We're Reading: Op-Ed: GOP governors are... →
Note: Meanwhile, Florida Gov. Rick Scott, Georgia Gov. Nathan Deal, Iowa Gov. Terry Branstad, New Mexico Gov. Susana Martinez and South Carolina Gov. Nikki Haley all have plans to make their states' tax systems more pro-growth.
What We're Reading: CBO Roundup: The Road Ahead...
rncresearch: "The Pace Of Recovery In Output And Employment Has Been Slow Since The Recession Ended In June 2009, And The Economy Remains In A Severe Slump." ("The Budget And Economic Outlook: Fiscal Years 2012-2022," Congressional Budget Office, 1/31/12) The Congressional Budget Office Downgrades Obamanomics In Its 2012 Budget And Economic Outlook CBO: "The Economy Will Continue To Grow At A...
Watch
rnclatinos: RNC Hispanic Outreach Director Bettina Inclán discusses importance of Hispanic vote
5 tags
What We're Reading: Rush Limbaugh: Obama's Pitiful... →
5 tags
6 tags